EMR Communications Team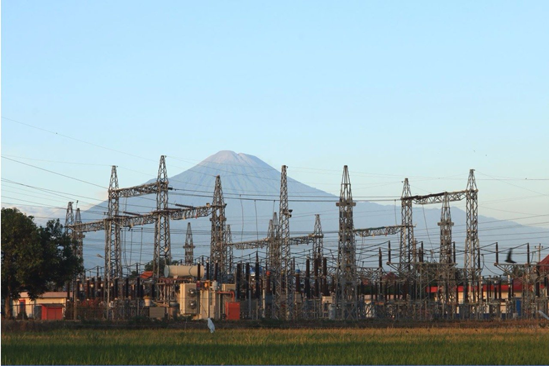 JAKARTA - Electrification becomes one of the national priority programs, according to the President's directive that all people can enjoy electricity. Indonesia's electrification ratio in 2019 is targeted to be more than 99%. To achieve these targets, various electricity programs are being accelerated.
"In accordance with the direction of Mr. President and Minister (ESDM), the target of national electrification ratio in 2019 is 99% more, and continue to achieve it, in 2017, we achieved 95.35%, far exceeding the target of 92.75%. We are optimistic and we are doing it because electrification is a part of realizing equitable energy, "said Agung Pribadi, Head of Communication Bureau, Public Information Services and Cooperation, Ministry of Energy and Mineral Resources (ESDM) in Jakarta (15/4).
The electricity program of 35,000 MW and 7,000 MW goes according to plan. For the 35,000 MW program per April 1, 2018, it has reached a progress of about 40%. Development progress is not seen from projects that have operated, but progress from each stage of operations, construction, contracts, procurement and planning.
A total of 17,024 MegaWatt (MW) power plants under the 35,000 MW Program are in construction phase, while 1,584 MW has been in operation. While projects that have been contracted, but not yet construction is 12,690 MW. When viewed from the total number of projects that have been contracted amounted to 31,298 MW or 87%. The rest of the procurement and planning stages are respectively 3,414 MW and 1,095 MW.
In addition to the 35,000 MW Program there is also a 7,000 MW program consisting of continuation of Fast Track Program (FTP) phases I and II as well as regular programs. As of April 1, 2018, the program's progress has been operating at 6,434 MW and the construction phase of 1,406 MW.
Electrification of Indonesia is also done with the village electricity program. Through PT PLN, in 2017 the village electricity program has reached 75,682 villages. In 2 years there were additional 5,291 villages compared to 2015 of 70,391 villages.
In addition, as a pre-electrification program before the power grid goes into remote villages, the Government also provides free solar lights for houses in unelected villages. The program package called Solar Energy Saving Lamp (LTSHE) consists of 4 LED lights and integrated batteries, solar panels, and chargers. The financing of LTSHE program is sourced from State Budget (APBN). In 2017 the distribution and installation of LTSHE has been done for about 80 thousand homes. While the year 2018 is targeted as much as 175 thousand homes and for 2019 is planning stage for 125 thousand homes. (kay)