EMR Communications Team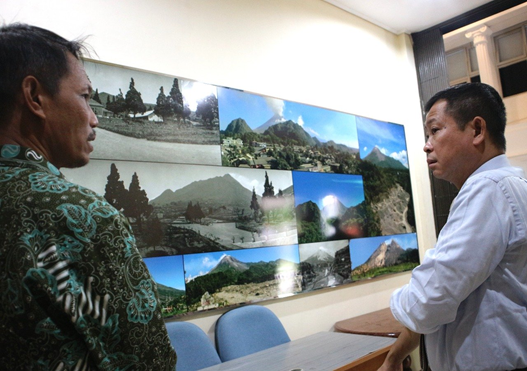 YOGYAKARTA - Predicting when a volcano erupts is a difficult thing to do. Even the world's volcanologists admit they can not exactly mention when a volcano will erupt. The results of observations of activities that have occurred, to be provision for the volcanologists to predict what will happen next on the volcano.
During his visit to the Geological Survey of Geological Disaster Investigation and Development Center (BPPTKG) Yogyakarta, Sunday (6/5), Minister of Energy and Mineral Resources (ESDM), Ignasius Jonan again emphasized the importance of mitigating volcanic disaster in reducing the risk / impact caused by disasters especially for the population, such as casualties (death), economic losses (economic costs) and damage to natural resources.
"The task is not easy, we move in that direction, research and predict, to save the lives of thousands of people, that's the goal," said Jonan in front of BPPTKG employees who attended the occasion.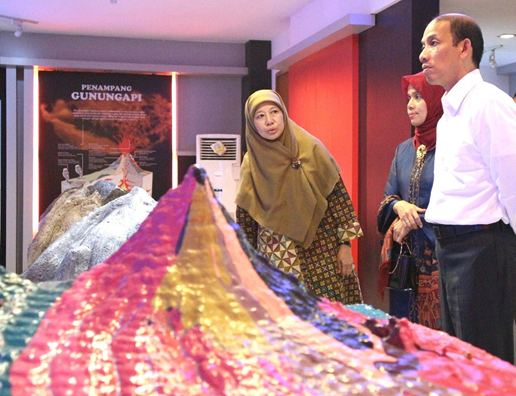 Deputy Minister of Energy and Mineral Resources Arcandra Tahar who accompanied the Minister of Energy and Mineral Resources also conveyed the importance of the utilization of the tasks of volcano researchers for residents around the volcano. "Armed with increasingly sophisticated technology today, volcanologists are expected to forecast eruptions better, referring to eruptive cycles, eruption pattern data, material data, as well as observations made," he said.
According to Arcandra, it is also important to be able to record the potential value of losses that can be saved from the prediction made by BPPTKG. "With the right method, we can know how much loss can be avoided because of early warning issued BPPTKG," said Arcandra.
So far there is no technology that can monitor the dynamics in the volcano belt that is located too deep. Therefore, the volcanologists rely on observing the material in the mouth (crater) volcano. Through the analysis of deposits of volcanic ash and mud can be indicated eruption pattern of a volcano, in addition to signs of vibration activation or seismicity in volcanoes. The results of these observations are then used as a basis for raising or lowering the status of volcanoes.
Currently BPPTKG Yogyakarta has made changes in monitoring technology from mechanical to network-based with long-distance transmission. Good data monitoring and analysis tools will assist in providing more accurate information about volcano activity, such as rock lab analysis results to determine whether volcanic eruptions are efusive or explosive. (KO)kay