EMR Communications Team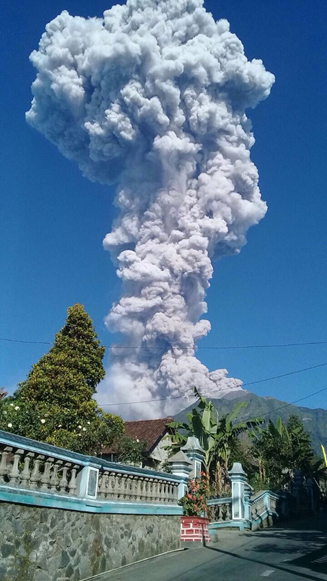 YOGYAKARTA - Mount Merapi in Yogyakarta Special Region (DIY) had a phreatic eruption this morning Friday (11/5) at 07.40 WIB with 5 minutes of seismic duration. Phreatic eruption is an eruption dominated by water vapor, caused by the contact of water with heat under the crater of Mount Merapi.
Head of the Center for Volcanology and Geological Hazard Mitigation (PVMBG) of the Ministry of Energy and Mineral Resources (EMR), Kasbani said that the eruption was a harmless phreatic eruption. "The eruption took place suddenly.The type of eruption is not dangerous and can happen anytime on active volcanoes," he said.
Kasbani said, this type of eruption only lasted for a moment. "Merapi volcano had previously happened similar phreatic eruption, eruption of phreatic lasted once and not followed by erupsi afters," he said.
Before this phreatic eruption occurred, Kasbani continued, the seismic network of Mount Merapi did not record any increase in seismicity. However, it was observed to increase the crater rate briefly at 6:00 pm (about 2 hours before the eruption).
After the eruption, the recorded seismicity did not change and the temperature of the crater decreased. People are encouraged to stay calm and not close to the top of the crater.
The status of Mount Merapi to date is still normal (Level I) with dangerous radius is 3 kilometers from the top of the crater. PVMBG does not raise the status of Mount Merapi and still continues to monitor the progress of volcanic activity from the mountain with an altitude of 2968 m above sea level. (IW / KO) kay