EMR Communications Team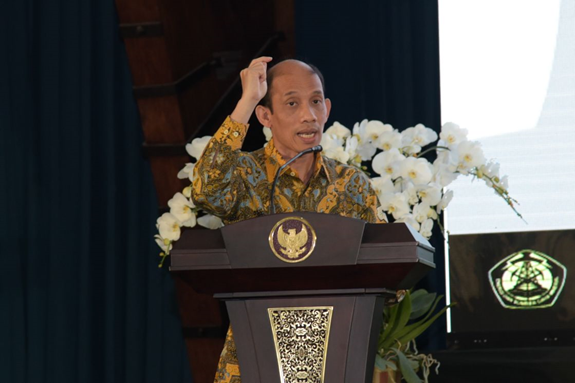 BANDUNG - Deputy Minister of Energy and Mineral Resources (ESDM) Arcandra Tahar mention the importance of freedom to innovate in technology development. Technology, Arcandra called is a pillar determinant of development acceleration strategy, especially in the development of Renewable Energy and Energy Conservation (EBTKE) in Indonesia.
"If you want to accelerate, the three pillars are, first, the business process must be transparent and accountable, secondly, human capital is qualified, third, is technology, because if it is not supported by technology then the acceleration is likely to be slow, even instead of slowing," Arcandra at the National Seminar on Accelerated Realization of EBTKE: Problems and Solutions, held at the East Hall Building of Bandung Institute of Technology (ITB), Tuesday (15/5).
The main problem that inhibits the birth of a technological innovation, especially in the development of EBT, according to Arcandra due to the mindset in Indonesia is too rigid and lack of space for freedom to innovate. This leads to technological innovation is not optimal even often fail in the middle .
The perspective of Arcandra, in innovating and developing technology must be freedom. Moreover, he continued, in making innovations sometimes always fail. But according to him, the failure should not be a problem in the future, thus making the innovators afraid to be creative.
The mindset that develops in society must be tolerant to failure in a technological development and innovation. "So far we have zero tolerance for failure (in innovation), whereas innovation comes from a failure," he said.
He continued, in Indonesia there is a paradigm that everything should not be done unless it is told. Making every breakthrough to be done there should be basic provisions. "We are very frightened if (innovate) to create something if there is no law hook, no one will dare. If this happens continuously when we can go forward," he continued.
Nevertheless, the government is still trying to encourage the innovation of EBT utilization to illuminate Indonesia's outer areas that have not been powered by PLN electricity, one of them through the program Solar Lamp Save Energy (LTSHE). "One house can be four lights that are connected with solar panels," said Arcandra.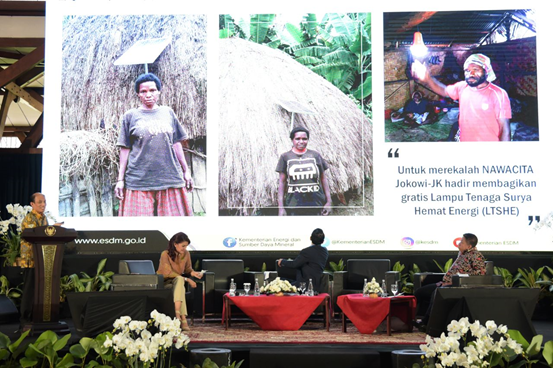 This program is made so that people in remote areas such as in Papua and parts of Eastern Indonesia can get access to electricity. LTSHE program has been running since 2016. In 2017 the realization has reached 79,556 homes in five provinces.
This year, Arcandra said, the realization is targeted to reach 175,782 houses in 15 provinces and 2019 projected by 150,000 houses that can be illuminate through this Lamp Save Energy (LTSHE) program. "This is the Presidential Congress of presenting Indonesia from the fringe, by distributing free energy-efficient solar energy for our brothers in remote areas," he concluded. (Author: Ridwan Afandi)k