EMR Communications Team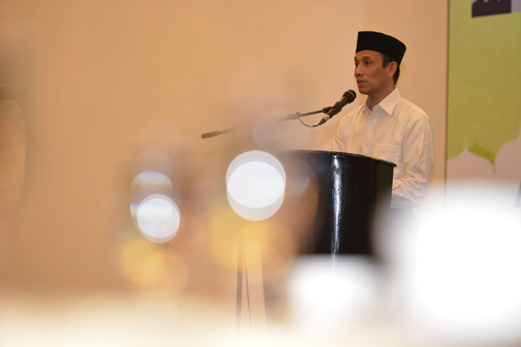 JAKARTA - The existence of social media at the present time makes the flow of information unstoppable around the community. The information is correct or not, easily accessible to the public. Deputy Minister of Energy and Mineral Resources (ESDM) Arcandra Tahar said that social media is the hardest challenge for us like when fasting now.
When fasting we are encouraged to be more patient in facing something. Including facing information that is not necessarily true in social media. We should be able to be more critical and refrain from receiving information. No need for any information we receive through social media and then we spread it out without confirmation of the truth.
"The biggest challenge of fasting in Indonesia is facing WhatsApp Group." There are many WhatsApp Group we should be more patient with, especially uncomfortable information coming into our mobile phones, "said Arcandra Tahar while attending the joint Open Mining Association of Indonesia in Kempinski Ballroom, Jakarta, Wednesday (23/5).
Refraining during fasting must be done in all matters, including social media. Do not let our impatience while facing social media makes us break fasting in Ramadhan.
(Author: Justin Agyl K) k