EMR Communications Team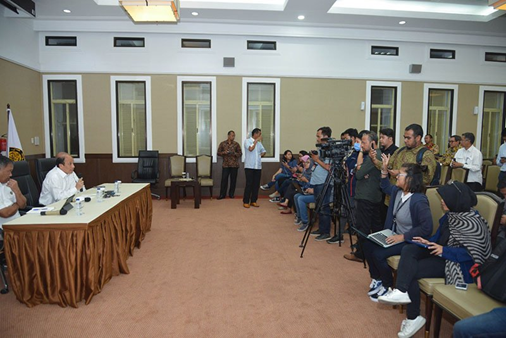 JAKARTA - After almost 50 years of being managed by PT Chevron Pacific Indonesia (PT CPI), the Rokan Block was finally handed over to PT Pertamina (Persero) in 2021. The government has decided not to extend the PT CPI contract and grant the oil field management rights to PT Pertamina (Persero).
"Thank God, the Government has decided who will manage the Block Block, after seeing the proposal submitted today, Tuesday, 17:00 WIB, the Government through the Minister of Energy and Mineral Resources (ESDM) has set the management of the Block Block starting in 2021 for 20 "The next year will be given to Pertamina," said Deputy Minister of Energy and Mineral Resources, Acandra Tahar at a press conference yesterday, Tuesday (7/31).
From the commercial side, Pertamina in its proposal included a signature bonus of US $ 784 million or around Rp. 11.3 trillion, a definite work commitment of US $ 500 million or around Rp. 7.2 trillion and the potential of state revenues for the next 20 years amounting to US $ 57 billion or around Rp. 825 trillion .
"The potential revenue of this country can be income and good for us and the nation of Indonesia," continued Arcandra.
Furthermore, after 100% of the management is held by Pertamina, in accordance with the ESDM Ministerial Regulation, then 10% will become the participating interest (PI) of the Regional Government through the designated Regional Business Entity (BUMD).
The Rokan Block is an oilfield with the largest reserves ever found in Indonesia, currently the Rokan Block accounts for 26% of the total national production. The 6,220-kilometer block has 96 fields in which three fields have the potential to produce excellent oil, namely Duri, Minas and Bekasap.
The oil reserves owned by the Rokan Block reach 500 million to 1.5 billion barrels of oil equivalent without Enhance Oil Recovery or EOR. (k)
Author: Safii