ESDM Communication Team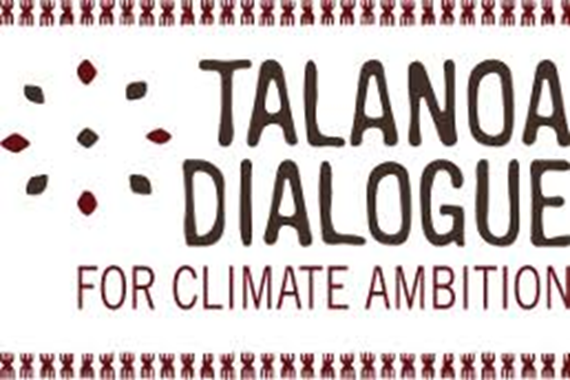 JAKARTA - The Urgency of Climate Change and Indonesia's Position are again discussed at Multi-stakeholder Meetings Talanoa Dialogue Discussion held by the Directorate General of Climate Change Control (PPI) Ministry of Environment and Forestry (KLHK) at Menara Peninsula Hotel, Jakarta, Monday (15/10).
Dialog Talanoa is a working document produced after the COP23 Session in Bonn, Germany. This document outlines the main issues for countries that have signed the Paris Agreement, namely status, targets, and strategies for achieving climate change-related targets.
Hardiv Situmeang, Member of the Advisory Council on Climate Change Management - KLHK who is also a member of the Research and Development Scientific Board of the Ministry of Energy and Mineral Resources and the National Research Council, Indonesia must be able to ensure compatibility of policies and implementation to achieve the target of maintaining a temperature increase of 1.5-2 degrees Celsius.
This includes initiatives and best practices from various sectors, stakeholders, and levels ranging from national to regional levels (province to district / city).
Hardiv said, this meeting discussed and summarized the implementation updates of various stakeholders from government, non-government, business entities and academics which were intended as preparation for the position of the Republic of Indonesia Delegation at the UNFCCC COP24 Climate Change Conference to be held in Katowice, Poland on 2 up to December 14, 2018.
Through the Paris Agreement, countries at the COP21 UNFCCC trial in 2015 agreed to maintain a temperature increase of 1.5-2 degrees Celsius. The target is set by each country through Intended Nationally-Determined Contributions (INDC), which is a guide for climate change mitigation and adaptation actions.
At INDC at the Paris Agreement, Indonesia is targeting a reduction in emissions by 2030 by 29% on its own or 41% with international support. Energy is one of the main sectors in achieving Indonesia's INDC at the Paris Agreement, which contributes to 40% of GHG emissions. The Indonesian government has targeted an EBT mix of 23% and energy efficiency of 17% in 2025.
Main Challenges
The next three months are crucial months in handling climate change. At the Intergovernmental Panel on Climate Change (IPCC) meeting in Incheon, South Korea last weekend, experts and scientists released the IPCC Special Report document which was essentially pessimistic about achieving the Paris Agreement target in 2030.
Based on the document, experts stressed the need for "extraordinary efforts" to prevent temperature increases not exceeding 2C.
As reported on BBC.com, in the Special Report, it is stated that it takes 2.4 trillion USD from 2016-2035 to keep the temperature increase not exceeding 1.5C.
Funding is a major issue facing countries in tackling climate change, especially developing countries. The funding challenge relates to the integration of "green" programs with economic markets and financial institutions.
At the Annual Meeting of the IMF-World Bank Group recently held in Bali, 8-14 October 2018, Minister of Finance Sri Mulyani Indrawati emphasized Indonesia's commitment to building a green economy in order to build a positive market sentiment on sustainable development, whose objectives have been set in Sustainable Development Goals (SDGs).
In addition to relying on APBN financing, funding for environmental and climate change-based projects also involves the private sector through green sukuk and green bonds.
The next major challenge in handling climate change is the synchronization of policies and implementation of cross-sectoral climate change management.