Public Relations EBTKE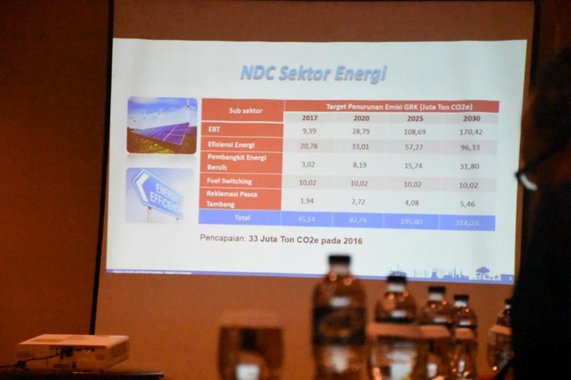 JAKARTA - Workshop on monitoring and evaluating the National Action Plan (RAN) for reducing the Greenhouse Gas (GRK) emission last week (12/11) has recorded data on CO2 emission reduction in the energy sector by 43.8 million tons of CO2. This achievement has exceeded the energy sector Greenhouse Gas (GRK) emission target of 40 million tonCO2 in 2018. The results of this achievement will be brought to the COP-24 meeting in Katowice, Poland, which will be held in December.
With the results of this achievement, the energy sector has contributed to the reduction of CO2 emissions nationally and continues to be committed to supporting CO2 emission reduction in accordance with the Paris Agreement. The ESDM Ministry fully supports efforts to reduce Greenhouse Gas (GRK) emissions in the energy sector by not ignoring efforts to fulfill and equalize energy access for the wider community. In Indonesia's Nationally Determined Contributions (NDC) document, the energy sector is committed to reducing GHG emissions in the energy sector by 2030 by 314 million tons of CO2e with own efforts and 398 million tons of CO2e with international support.
Energy sector mitigation actions are carried out in various sub-sectors, including the EBTKE sub-sector which is realized by maximizing the use of clean energy / renewable energy through the construction of PLTP, PLTS, PLTM, PLTMB, PLT Hybrid, Biomass PLT, Biogas, Biodiesel, mandatory energy management , implementing energy conservation partnership programs, increasing the efficiency of household appliances, building intelligent PJUs, as well as through the Energy Saving Solar Lamps (LTSHE) program.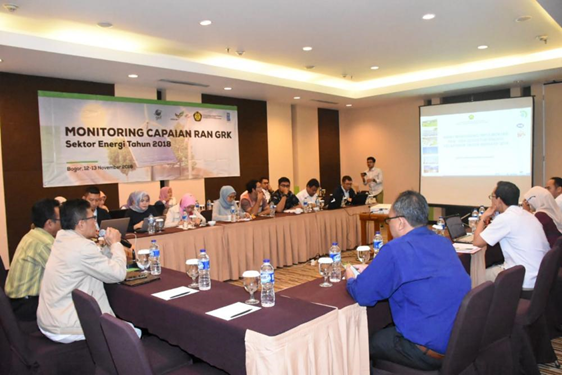 For the mineral and coal subsector, realized through post-mining land reclamation. The oil and gas subsector (oil and gas), mitigation actions are carried out through a program to convert kerosene to LPG, use natural gas as fuel for urban public transportation, increase house connections through natural gas (jargas) and distribute converter kits to fishermen. Electricity sub-sector, mitigation actions are addressed through the construction of hydropower, the use of clean coal technology in electricity generation, the use of waste heat recovery in power plants, the use of coogeneration in power plants.
For information, currently the Directorate General of EBTKE through the Directorate of Energy Conservation is developing a Guideline for Calculating GHG Emission Reduction Mitigation Actions in the EBTKE Sub-Sector. The purpose of this guideline is to facilitate the calculation of GHG emission reduction outcomes in the EBTKE sub-sector and to create accuracy, traceability in presenting achievement data so that the target of achieving energy sector Greenhouse Gas (GRK) emission reduction can be achieved. (sk )