EMR Communication Team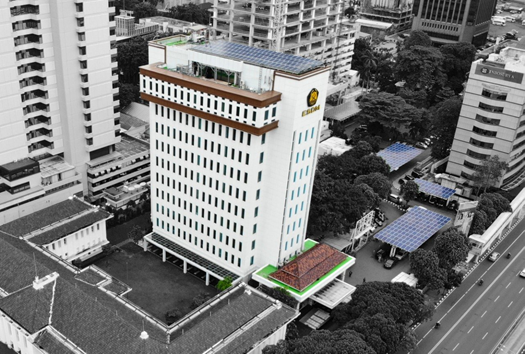 JAKARTA - Minister of Energy and Mineral Resources (ESDM) Ignasius Jonan stressed that the sale and purchase of electricity from rooftop solar must be based on a fair principle so that it does not harm both parties, both sellers (consumers who install rooftop) and National Electricity Company (PLN).
This justice must be based on two forming components in determining the selling price of electricity, namely generation and distribution. Based on these considerations, Jonan assessed that the 65% calculation of the rules for the sale and purchase of electricity by Rooftop Solar Power (PLTS Atap) customers to PLN was fair enough for both.
"I say this is fair because if we use a solar power plant at home, the term is this, who sells electricity from consumers to PLN? Who uses the transmission and distribution network of PLN, the main substation is also PLN. Consumers are just a generator," Jonan said in Jakarta, Wednesday (11/28).
Jonan disclosed the details of the costs for electrification, which are generally 2/3 used for generating costs, while the other 1/3 costs of the network amount to one third of the total cost of electrification. "Usually the rule of thumb is in Indonesia, including network losses. For example, in Eastern Indonesia it can also be half for power plants, half for networks or can be twice as bigger," he explained.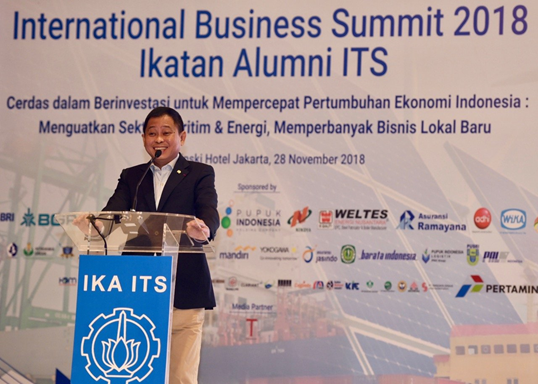 Seeing the cheaper investment costs, he is also optimistic that Rooftop Solar Power (PLTS Atap) will become a promising business for the ESDM sector. "I believe Rooftop Solar Power (PLTS Atap )will grow big because the price is getting cheaper," said Jonan.
As information, the government has just issued a new regulation related to the Use of Solar Power by Consumers of PLN through Ministerial Regulation (ESDM Regulation) Number 49 of 2018.
This rule was issued as a government effort to accommodate the role of the community in the prevention of climate change (global warming). In addition, this regulation is also used to accelerate the increase in the use of new renewable energy in order to achieve an energy mix of 23% in 2025.
The rooftop solar power plant referred to in this Ministerial Regulation (Permen) is electricity generation using photovoltaic modules that are installed and placed on the roof, walls or other parts of the building owned by consumers of PT PLN (Persero) and channeling electrical energy through the consumer electricity connection system of PT PLN (Persero).
The rooftop PLTS system includes solar modules, inverters, electrical connections, safety systems, and export-import kWh meters. In accordance with ESDM Regulation number 49/2018, the Rooftop Solar Power (PLTS Atap) system capacity is allowed at a maximum of 100% of the power connected by PLN customers. For example, installed household connections 1,300 VA, the maximum installed roof PLTS is 1,300 VA.
The calculation of rooftop solar energy export is calculated based on the export kWh value recorded on the export-import kWh meter multiplied by 65% ​​electricity tariff. This calculation is carried out every month based on the difference between the value of the import kWh and the export kWh.(sk)