EMR Communication Team
MINISTRY OF ENERGY AND MINERAL RESOURCES
REPUBLIC OF INDONESIA
PRESS CONFERENCE
NUMBER: 0132.Pers / 04 / SJI / 2019
Date: February 18, 2019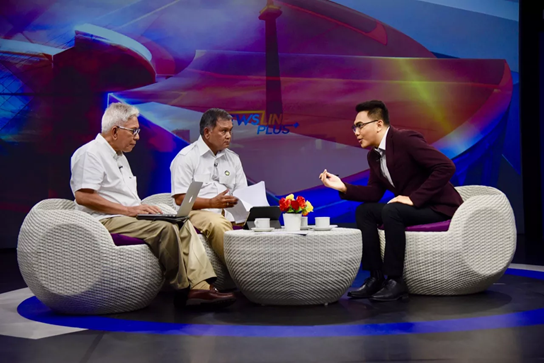 Growing 5.14% in 2018, Growth in Electricity Sales for the Last 5 Years Has Boosted the Needs of the Industrial Sector

The high sales of electricity are one of the main barometers of the growth of the economy and national development. This is reflected in the realization of electricity sales that have occurred in the past five years, mainly from the Industrial sector.

"If we see the realization of electricity sales by PT PLN continues to increase from year to year, especially in the last two to three years. Broadly speaking, electricity demand from sales realization rises," said Secretary General of the ESDM Ministry Ego Syahrial in his explanation one national TV, last week in Jakarta.
Ego explained, in 2015, the sale of electricity had reached 213.46 Terra Watt Hour (TWh). This sales increased a year later in 2016 to 221.07 TWh or grew 3.56%. Then it continued to break 232.43 TWh, up 5.14% in 2018.

"In 2019, we (the Government) project in accordance with the State Budget (APBN) there will be an increase of 6.40% or penetrate the figure of 247.3 TWh," said Ego.
In order to reach the target, it still relies on electricity consumption from the industrial sector. "Indeed, large electricity needs come from industries other than households, such as the mining and electricity downstream industries that require large amounts of electricity," explained Ego.

The total electricity consumption of the industrial sector throughout 2018 reached 76.345 TWh or grew 32.85% from the previous year, which was 71.72 TWh. This growth was obtained from 87,829 customers consisting of prepaid customers (23.602) and postpaid customers (64,227). "From year to year, electricity sales are dominated by industrial sectors whose customers are around 69,000 or up 10,000 from 2016 to 2017," he said.

The increase in electricity sales from the industrial sector cannot be separated from the efficiency of electricity prices. Indonesia is still classified as one of the countries with the most competitive rates in
the Southeast Asian region.
Data for January 2019, large industrial electricity tariffs in Indonesia, averaged USD 7.47 cents per kilo Watt hour (kWh). This tariff is much cheaper than Singapore USD 13.15 cents per kWh, Philippines USD 11.19 cents per kWh, Thailand USD 8.07 cents per kWh and Malaysia 7.61 cents per KWh. "Indonesia's electricity tariffs for large industries in the ASEAN region are still interesting," said Ego. (sk)

Head of Communication Bureau, Public Information Services, and Cooperation
Agung Pribadi (08112213555)