| Public Relations EBTKE |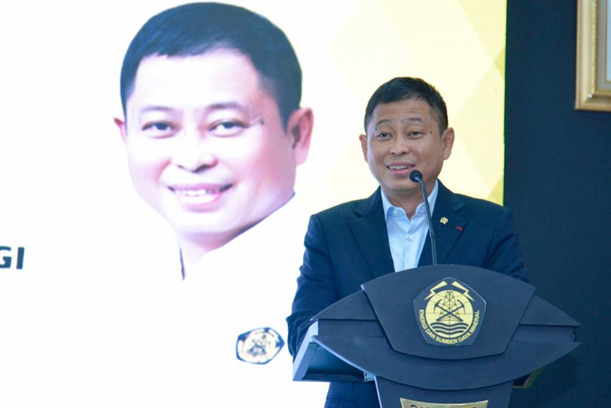 JAKARTA - The ESDM Minister, Ignasius Jonan, yesterday (26/2) met with all employees of the Directorate General of EBTKE to share his views and directions to all the High Administrative Functional and Executing Officials who attended the Directorate General of EBTKE's Hall.
On this occasion, Minister Jonan highlighted 4 (four) activities that would be a major revolution for Indonesia and the world, namely renewable energy for electricity and transportation, electric vehicles, online transactions, and artificial intelligence including 5G in various activities, from health to manufacturing . "This will change civilization," Jonan said.

Jonan expressed his attention and presence to meet all employees of the Directorate General of EBTKE because the first element was renewable energy. "Renewable is good for electricity. I will desperately apply 23%. Even though until now it is still around 13%. I am not satisfied, if possible in 2025 the target can be reached at 23%," he said.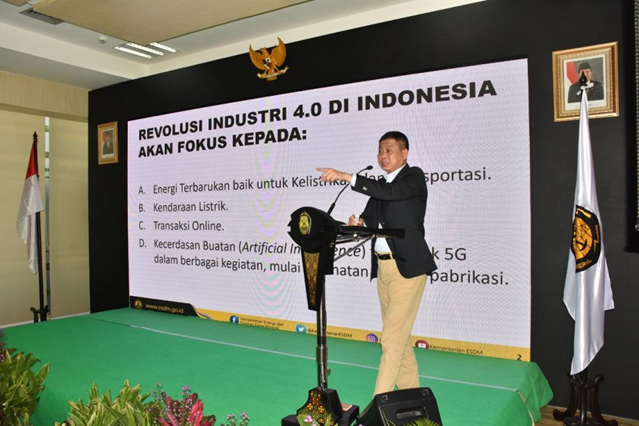 Minister Jonan advised that all employees of the Directorate General of EBTKE not only carry out administrative work only, but the initiative to use the knowledge that has been obtained to be able to develop EBTKE more massively in Indonesia. In many countries, Jonan pointed out, artificial intelligent has become an extraordinary competitor for human resources. An example is London Taxi, which used to cost around 400 million rupiah, currently manufacturing is done using robots and the production costs are around 120 million rupiah. This condition requires us all to be able to keep up with the changing times and technology in order to be able to compete and improve efficiency in the country.

"Inevitably, we all have to participate in this rapid change, because if we don't, there will be a big impact of pollution. That's what we never realized, namely health costs. The health costs of a nation will affect the nation's future," he said Minister Jonan

At the end of his direction, Minister Jonan reminded all the ranks of the Directorate General of EBTKE to jointly develop the EBTKE optimally for the future of Indonesia and its position in the changing times. Jonan said that in the past 10 years no extractive company had been included in the 10 largest companies in the world. "This is very dangerous. It will come, that one day business companies (Microsoft, Google, Apple, Amazon) buy oil companies. If that happens, it's a big revolution for the energy sector in the world," he said. According to Jonan, the energy sector, especially renewable energy, should be able to enter better in Indonesia, because our energy sector is still far from efficient. "So please all employees must be able to follow the changes of the times, must be innovative and take advantage of the knowledge they already have," concluded Jonan. (sk)