EMR Communication Team
MINISTRY OF ENERGY AND MINERAL RESOURCES
REPUBLIC OF INDONESIA
PRESS CONFERENCE
NUMBER: 191.Pers / 04 / SJI / 2019
Date: March 5, 2019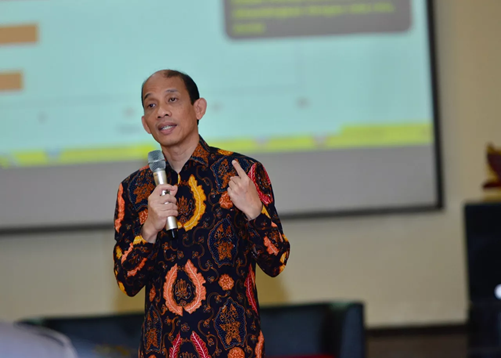 Geothermal, Reliable Energy Source

Deputy Minister of Energy and Mineral Resources (ESDM) Arcandra Tahar revealed that Indonesia is one of the lucky countries because it has enormous geothermal potential. This potential is not owned by every country, so it must be utilized as well as possible. In addition to its great potential, geothermal energy is also a reliable renewable energy, because it can produce electricity all the time.
"Geothermal all the time if there is hot steam, it can be 30 to 40 years, day and night God willing (the electricity) keeps burning," he said at the National Seminar at Pasundan University, Bandung, Tuesday (3/5).

Geothermal energy, continued Arcandra, is different from solar energy and wind energy, because the two energies are intermittent energy (not every time). For example, when it rains, solar panels will not be able to absorb energy from the sun's heat. Likewise with wind energy, when there is no wind that blows then energy from wind cannot be produced.

Regarding the assumption of the people who say that geothermal power plants (PLTP) can damage the environment, Arcandra stresses that geothermal energy will not damage the environment and does not damage the rice fields.

"Geothermal (geothermal) water comes from bottom water, while the fields come from surface water, so the water does not connect, it does not connect," concluded Arcandra. (sk)