| Public Relations EBTKE |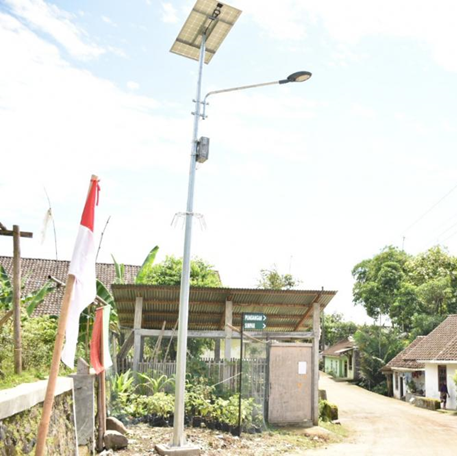 MAGELANG - Residents of Balekerto Village, Kaliangkrik Subdistrict, Magelang Regency expressed their gratitude for the installation of Public Street Lighting- Solar Power (PJU-TS) which was built in 2018. This infrastructure is very helpful for residents' activities at night, most of which are farmers and laborers.
"Before the existence of this PJU-TS, the activities at night were very few, the community was worried about activities at night. But with the presence of PJU-TS it was very helpful for the community. The community did not need to worry when they returned late at night. Likewise with religious activities at night there are already many days, "said Kastholani, Head of Balekerto Village, Kaliangkrik District, during the symbolic surrender of the Magelang Regency PJU-TS held today (13/3).

On the same occasion, member of the House of Representatives Commission VII, Ir. H. Tjatur Sapto Edi, M.T., said that TS PJU is a form of concern for the environment and the world to reduce the greenhouse effect. "PJU-TS is the mandate of Law No. 30 of 2007 concerning Energy and Indonesia's commitment to deal with climate change as a result of the agreement of COP 24 in Poland," he said. Tjatur added that it had become a joint task to reduce fossil energy use, by replacing it with the use of EBT energy.


PJU-TS is a street lighting that uses sunlight as an energy source and is integrated with batteries. This PJU-TS lamp is very suitable to be used for roads in areas that are not yet reached by PLN electricity and also areas that experience a crisis of electrical energy, especially in remote areas because of its stand alone.

Representing the Minister of Energy and Mineral Resources, Head of the ESDM Ministry's Legal Bureau, Hufron Asrofi, said that the presence of the PJU-TS in Balekerto Village is a manifestation of the National Budget felt directly by the people. "This is the commitment of the Government so that the APBN mandated to us can be felt directly by the community," he said.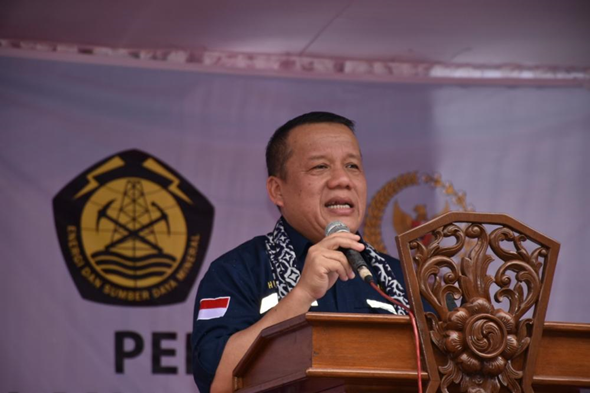 Hufron also explained that in Central Java Province in 2018 there were 2,611 PJU-TS, spread over 17 districts / cities. This PJU-TS installation program is one manifestation of the commitment of the Ministry of Energy and Mineral Resources with the support of the House of Representatives Commission VII and the Regional Government to run various programs that benefit the community, and come from renewable energy. The construction of the PJU-TS in Magelang Regency is the result of a proposal from the Regency / City Government and is the result of the initiation of the Indonesian Parliament Member, Tjatur Sapto Edi.


Representing the Regent of Magelang, Assistant III of Magelang Regency hopes that the community can help maintain and maintain the PJU lights so that they are always useful and the ESDM Ministry's energy development and development program can be improved in Central Java Province, especially in Magelang Regency. "The electricity characteristics of PLN are cheap, but cheap because of subsidies. With the use of electricity from EBT, we are trying to reduce government subsidies," he said. (sk)