| Public Relations EBTKE |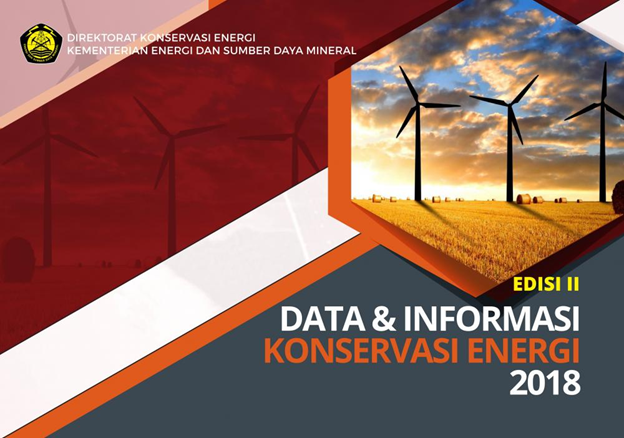 JAKARTA - In an effort to improve the economy and competitiveness, achieve energy security and overcome global climate change through reducing CO2 emissions, the Indonesian Government is firmly committed to implementing energy conservation. The commitment is stipulated in several regulations, starting from the Law to the Minister of Energy and Mineral Resources (ESDM) Regulation.
According to Law Number 30 of 2007 concerning Energy, Energy Conservation is a systematic, planned and integrated effort to preserve domestic energy resources and improve the efficiency of the utilization of energy resources. The implementation of energy conservation is carried out at all stages of energy management including energy supply, energy exploitation, energy utilization and conservation of energy resources.

The target of Energy Conservation up to 2025 referring to the National Energy Policy is to reduce energy intensity by 1% per year until 2025 and achieve final energy savings of 17% by 2025.

To achieve these targets, the Government implements a strategy for implementing energy conservation, which among others implements the Energy Management mandate for energy users greater than 6,000 TOE per year, implements Standards and Energy Efficiency Labels for equipment, applies energy conservation in the K / L environment as for example, encouraging private investment in energy conservation, increasing energy user awareness of energy conservation, increasing human resource capacity and mastering technology, and implementing evaluation monitoring systems, and supervision in the field of energy conservation.

Up to 2017, the primary energy intensity reached 400 SBM / Billion Rupiah from the target of 429 SBM / Billion Rupiah and final energy savings of 231 SBM / Billion Rupiah. Meanwhile the reduction in CO2 emissions reached 43.802 million tons of CO2 or 123% of the target of decline. Energy Conservation Investment of 0.00623 Billion USD from the target of 0.005 Billion USD. In addition, the implementation of the Energy Management System and SKEM and Labels provided support for achieving the stated Energy Conservation targets.

More complete information about data and information about the achievements of the application of energy conservation in Indonesia until September 2018 towards the target of the National Energy Policy can be seen in the 2018 Edition II Energy Conservation Information and Data Book (download link is available below).

The book can be one of the references for all parties in need, especially in the context of developing policies, programs and developing the application of energy conservation in Indonesia.

The government certainly hopes that all parties can support the implementation of the energy conservation strategy so that the target of reducing final energy consumption, reducing energy intensity and energy elasticity targets in 2025 is fulfilled, for sustainable national development, national energy security and reducing Green House Gas (GHG) emissions. (sk)

download the book here:
https://drive.esdm.go.id//wl/?id=gsosgQED5UkwyBActHlnzHrr1MUX0fWC