| Public Relations EBTKE |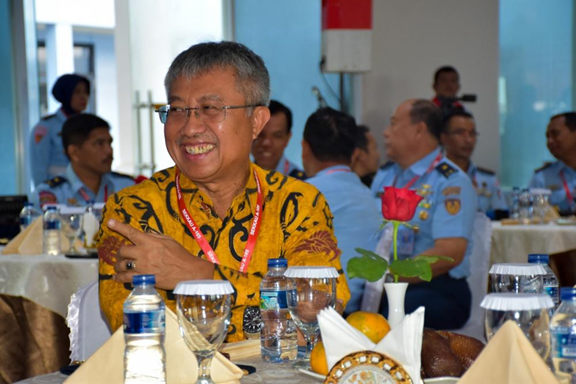 JAKARTA - Director General of New, Renewable Energy and Energy Conservation (EBTKE) F.X. Sutijastoto revealed that in the future the people must be able to become a driver of economic growth supported by water, food and energy security. Therefore, it is very appropriate if energy is one of the important factors for national security. This was revealed by the Director General of Toto to Students of the Air Force Unit Command School 105 (Sekau A-105) at the National Seminar entitled "Utilization of New Energy, Renewable to Support National Defense in the Industrial Revolution 4.0" era held today (Tuesday, 30/4 )
Furthermore, the Director General of Toto explained the three pillars that are the cornerstones of various countries setting their energy policies. The first pillar is energy security (energy security) related to how we maintain energy supply. The second pillar is fair energy (energy equity) that is related to how energy can prosper the community, and how people can access modern, clean and sustainable energy. Finally, the third pillar is environmental sustainability where energy development must pay attention to the environment for the stability of economic conditions.
At present Indonesia has entered the era of the Industrial Revolution 4.0, therefore the Director General of Toto reminded him to be aware of technological developments that would change civilization. In the future, the Industrial Revolution 4.0 will be controlled by EBT, Online Transactions, Artificial Intelligent, and Electrical Vehicles.

"In the form of access to electricity, we strive for how all people get access to electricity. It turns out that there are still 2,500 villages that have not received access to electricity at all. This is what we help with the State Budget (APBN). So the ESDM Ministry's APBN is almost 60% returned to the community in the form of Solar Power Plant (PLTS), Mini Hydro Power Plant (PLTMH) and Energy Saving Solar Lamp (LTSHE) assistance. We are targeting this year to divide 350,000 LTSHE, "said Director General Toto.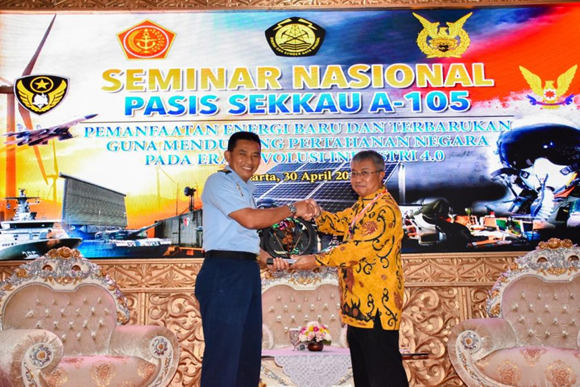 On the same occasion, Indonesian Air Force Chief of Staff Marshal TNI Yuyu Sutisna stressed that the use of new, renewable energy for the military can maintain national defense while the energy crisis occurs and the TNI will play an optimal role as a pioneer in the development of EBT potential in the outermost, foremost and left behind.

"Indonesia is an archipelagic country whose land is connected with the ocean so that it has many outermost, foremost, and underdevelopment regions that need TNI soldiers to guard it. The availability of energy is one of the important elements in supporting the operations of soldiers in the region. in the development of EBT around the region. Through the role of the TNI as a pioneer in the development of potential EBT in the 3T region it can increase optimally, "he said.

Marshal Yuyu also advised his students that as a young generation they could provide input for the development of EBT and provide useful contributions to national defense. (sk)