EMR Communication Team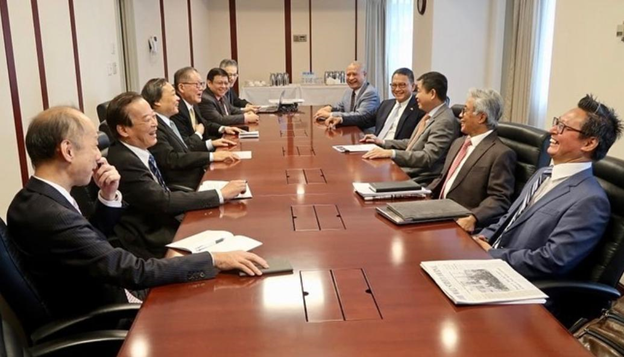 MINISTRY OF ENERGY AND MINERAL RESOURCES OF
THE REPUBLIC OF INDONESIA
PRESS CONFERENCE
NUMBER: 357.Pers / 04 / SJI / 2019
Date: May 16, 2019

IN JAPAN, THE MINISTER OF ESDM FINALIZES THE MASELA BLOCK DEVELOPMENT PLAN

TOKYO - The government has a strong desire that the Masela Block Plan of Development (PoD) can be completed immediately, so that the giant block can be produced immediately.
For this purpose, the Minister of Energy and Mineral Resources (ESDM), Ignasius Jonan, again met with CEO of Inpex Corporation Takayuki Ueda in Yokyo, Thursday (16/5).
In the meeting, Jonan was accompanied by Head of SKK Migas Dwi Soetjipto, Indonesian Ambassador to Japan Arifin Tasrif, and Deputy Planning SKK Migas Jaffe Arizon Suardin.

The meeting was focused on discussing the finalization of the Masela Block Plan of Development (PoD), to get the best option, with rational estimates investment and efficient.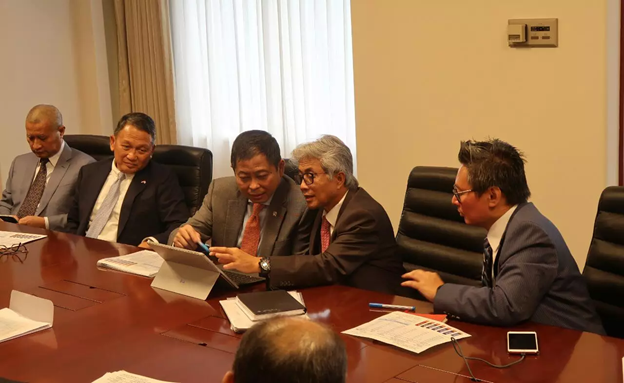 The Masela block around the Aru Sea, has been explored since 1998 and will be developed with a capacity of 9.5 million tons of LNG per year and 150 MMSCF per day.
The development of the Masela Block is expected to be a benchmark in the development of other Oil and Gas Blocks, and shows that the potential of upstream oil and gas in Indonesia still has good prospects.

After from Japan, ESDM Minister Ignasius Jonan will continue working visits to Italy and the United States, and is planned to return to the country on May 24. (sk)

Head of Communication Bureau, Public Information Services, and Cooperation
Agung Pribadi (08112213555)