EMR Communication Team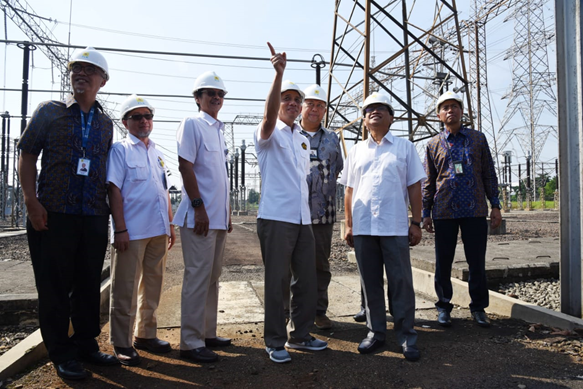 MINISTRY OF ENERGY AND MINERAL RESOURCES OF
THE REPUBLIC OF INDONESIA
PRESS CONFERENCE
NUMBER: 368.Pers / 04 / SJI / 2019
Date: May 23, 2019

Monitor the Electricity Readiness of the Ramadan Period and Eid -Fitr 2019, Arcandra: Meet the Needs of the Community

Deputy Minister of Energy and Mineral Resources (ESDM) Arcandra Tahar, today, Thursday (23/4), monitors the readiness of electricity supply and preparedness of PT PLN (Persero) during Ramadhan and Eid-Fitr in 2019. Monitoring is carried out at the Regulatory Center Expenses PLN (P2B) at Gandul, Depok, West Java.
From this monitoring, Arcandra hopes that the electricity conditions during the Ramadan and Eid-Fitr periods as well as last year and preparations must also be done as well as possible.
"So we checked PLN's preparations to face Lebaran this year. We hope everything will be like last year, there is nothing worrying. But the preparation should be done as well as possible, because if we feel good it is the enemy to be the best. "Always alert, always improved if still feel something is not good," Arcandra said.
In preparation for this year, Arcandra wants PLN to look for shortcomings that exist, so that it can anticipate if something bad happens.

"In preparation for this year, I hope the National Electric Company ranks to always look for what's lacking. So we can anticipate if there are unwanted things in the future. If we feel good, there is no room to see what's not good," he continued.

To ensure the electricity and fuel conditions, the ESDM sector will open the ESDM sector Eid Post since the D-15 Eid to D + 15 Eid. This period is longer than the national post which operates from D-7 to D + 7 Eid.
"Unlike the national post, in the ESDM sector we open posts since D-15 to H + 15 Idul Fitri. It is possible that since H-15 there are things we need to do earlier. So we prepare 15 days earlier, and prepare for 15 days after that. We want to really guarantee that the reliability and readiness of the electricity supply is good, "said Arcandra.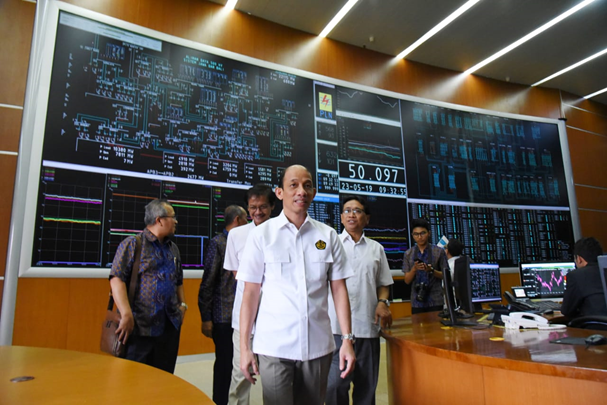 Meanwhile, PLN itself projects that the condition of 22 national electricity systems up to May and June 5 and 6 2019 is generally in a safe condition with several systems in the Standby Condition and no system in the position of Power Deficit.

Central Java Regional Business Director PT PLN (Persero) Amir Rosidin said that the electricity condition on Eid al-Fitr on June 5 and 6 2019 will be safe and there will be no blackout conditions.

"All regions of Indonesia are safe, there are no blackouts, there are indeed some who have reserves below 30%, but overall we are ready," Amir said.

Amir also revealed that the peak load in the Java-Bali System fell by an average of around 10,000 MW.
"If we enter the Java-Bali system, the burden in the first quarter is around 27,000 MW. On the E-day of Eid al-Fitr the lowest load is estimated at 12,000 MW, while at night it reaches 17,000 MW. If it is normally around 27,000 MW, a decrease of around 10,000 MW at the time of the night load and the daytime load drops by 15,000 MW, "Amir explained.

Some plants, added Amir, will also be shut down (reserve shutdown) to facilitate frequency regulation and make efficiency.

"Some of the plants will be forced to shut down so that we have no difficulty in adjusting the frequency and also making efficiency. But we keep guarding so that the reserves are sufficient," Amir added.
PLN has also made a number of efforts to ensure the readiness and reliability of the electricity system, including:

1. Availability of generator units, strengthening transmission and distribution networks.
2. Temporarily stop the maintenance of installations at transmissions and substations except for emergency work / repair of damage or equipment disruption.
3. Make plans and patterns of operation of generating units based on the estimated load (load forecast) during the Eid -Fitr period in previous years, by preparing a spinning reserve greater than the regular time.
4. Carry out supervision and alert on a number of vital objects such as mosques and crowded centers related to supply availability. (sk)



Head of Communication Bureau, Public Information Services, and Cooperation
Agung Pribadi (08112213555)